DESIGN SERVICES
Commercial Design
Whether renovation, remodel, re-purpose, re-position, or new build, our approach considers every detail, solves problems, provides evidenced-based design, is code-compliant, durable, and cleanable. We deliver a luxury hospitality aesthetic along with functionality and safety. We have a track record of successfully managing and completing projects on-time and on-budget while meeting client and branding objectives.
Senior Living Design Projects
Award-winning interior and remodel design. Increased occupancy. Comfort and safety. Happy communities.
Our design supports physical, cognitive, psychological, and emotional wellness of older adults. We improve quality of life for residents in Independent Living, Assisted Living, Memory Care communities and Assisted Living Care Homes.
TESTIMONIAL
Praise for Commercial Design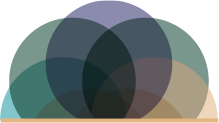 LEARN MORE ABOUT HOW WE CAN HELP YOU