A nationally-recognized, prize-winning designer, Bonnie brings your project to life from concept to completion. Whether you are an individual homeowner renovating your space in advance of age accommodation, a family member in need of a room for an aging loved one, or an industry member looking to balance safety with style in your building, Bonnie can help you forge a better tomorrow.
She creates what a contractor cannot: luxury designs infused with functionality that will last forever.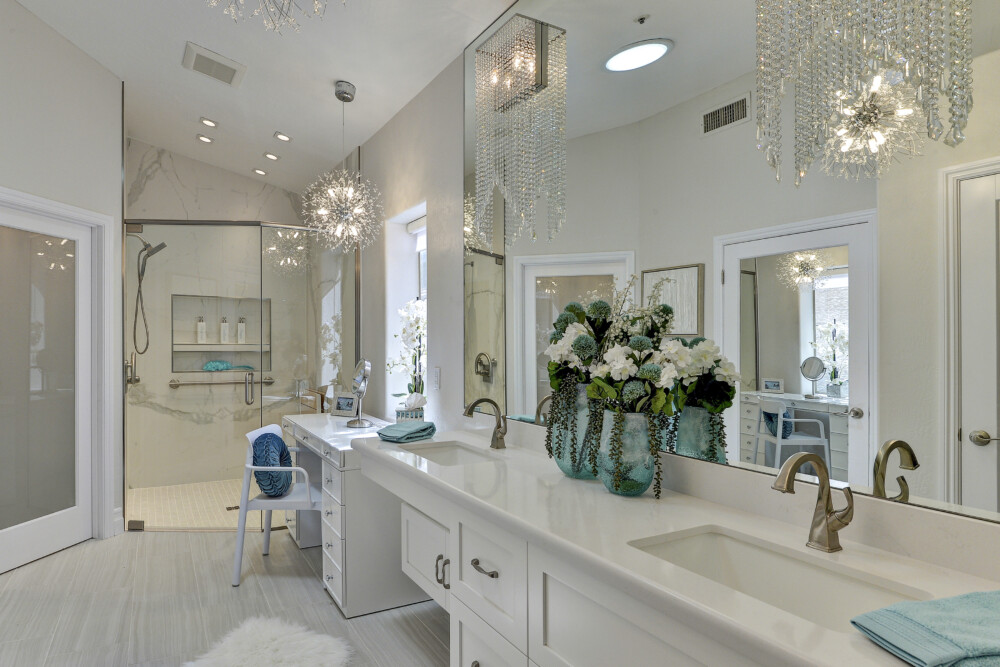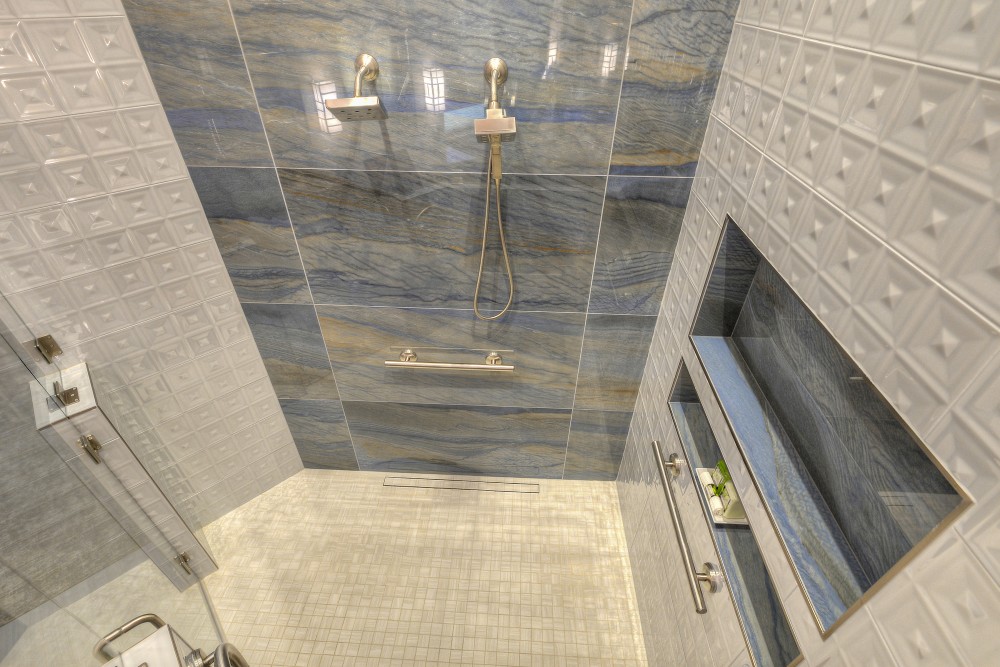 "My beautiful new bathroom does not make me think 'disability' or 'nursing home' — the words that come to mind instead are 'feminine, elegant, and serene,'" says Sue McGee, MD. She had taken care of her mother late in life and was thus deeply familiar with the difficulties a standard bathroom can present for the aging. When the time came to remodel her own primary bathroom, she turned to Bonnie. The resultant room was refined, peaceful, and ADA-compliant: a space that would serve her for the rest of her life. "It makes me happy every day," she says.
Bonnie J. Lewis Design crafts thoughtful, intelligent luxury designs for projects of all sizes. Your custom plan is centered around the needs of the space. We take into consideration the users of today as well as the folks who will be enjoying the area in the future: from the width of the doorway to the height of the counter to the color of the paint on the walls, no detail or measurement is insignificant.
In an interview with ABC15, Bonnie explains the critical design choices she made while renovating a bathroom for a couple who had their future needs front-of-mind. In eliminating a bathtub and reconfiguring the space in favor of a larger, double-headed shower and larger dual water closets to make them safer and accommodate mobility devices, Bonnie brought the room up to compliance without sacrificing beauty."
"Down the road," explains Bonnie, "if they have a walker or a wheelchair, they won't have to leave their home or make some kind of quasi-arrangement. They can stay right in that home — it's ready for them."
See how beautiful functional design can be. We invite you to browse samples of our residential and commercial design projects below.
Lifelong luxury is in your reach.
We'd love to engage with you
Contact us to schedule a design consultation.
Email Us
design@BonnieJLewisDesign.com
Write Us
15029 N. Thompson Peak Pkwy, Suite B-111-640
Scottsdale, AZ 85260-2568