We all hope to remain in our homes as we age. For some in the aging adult population, staying at home can feel out of reach due to the obstacles presented by standard home design.
In this interview, Bonnie sits down with ABC15 Arizona to discuss how intentional, intelligent interior design can be both functional and beautiful.
You deserve to enjoy a lifetime in your home. With Bonnie J. Lewis Design, you can trust in the luxury of longevity.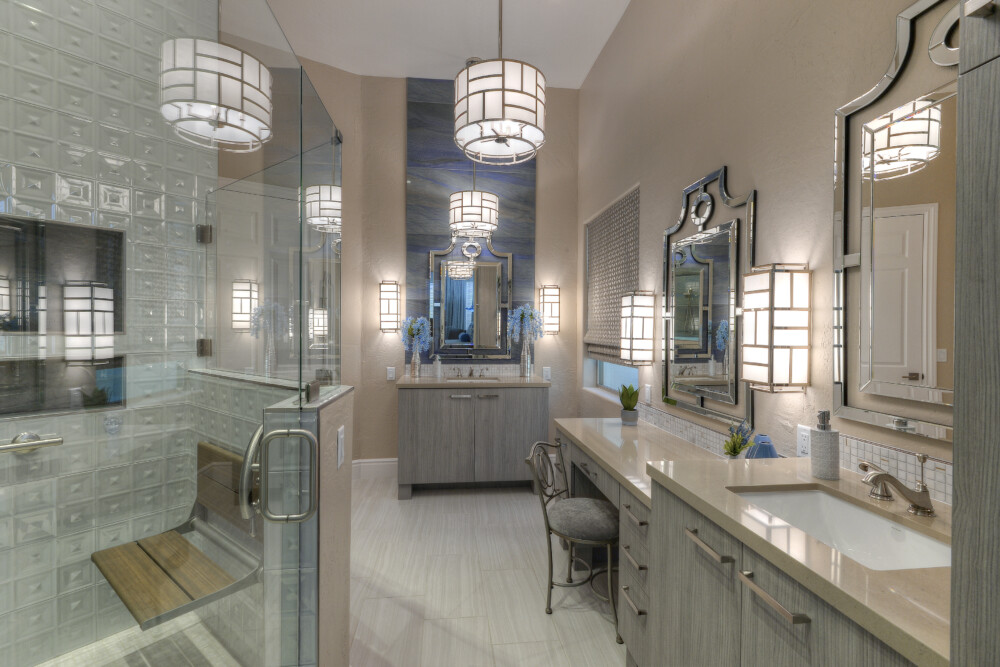 Discover Bonnie J. Lewis Design's features in the media from all across the country.
Bonnie J. Lewis Design is an acclaimed revolutionary in the world of forward-thinking renovation. Her work has earned 39 national and regional design and remodeling excellence awards from HGTV, the American Society of Interior Designers, the National Association of Home Builders, the National Kitchen & Bath Association, Qualified Remodeler, Kitchen & Bath Design Awards, and Chrysalis. As a 2022 Arizona Top Designer by Iconic Life magazine, a 2020 Innovator Honoree by Kitchen & Bath Design News and Designer of the Year by The Tile Shop in 2017, Bonnie is a pillar of the design world and an expert in her craft.
Featured in dozens of pieces about excellence in the remodeling and accessible design industries, Bonnie J. Lewis Design has improved the lives of countless families and communities.
We'd love to engage with you
Contact us to schedule a design consultation.
Email Us
design@BonnieJLewisDesign.com
Write Us
15029 N. Thompson Peak Pkwy, Suite B-111-640
Scottsdale, AZ 85260-2568