DESIGN SERVICES
Luxury Well Aging Design
Design Matters for Independence & Longevity
Award-winning highly specialized well aging design. Independence preserved. Falls Prevented. Assisted living/nursing home avoided. Happy retirement your way.
Without sacrificing style or beauty, our remodel design prepares homes to prevent falls and support adults to and all the way through retirement. Something that 99% of homes cannot do without remodeling, including homes in 55+ communities! We have a track record of increasing property value and ultimately delivering a high return on investment.
Through intentional aging-in-place design and universal design, we eliminate the hidden hazards and obstacles that are dangerous, cause catastrophic falls, and frequently force older adults out of their beloved homes. You are able to live independently in a stylish design in the comfort and safety of your own home. We also design functional private stylish suites for adult children that want the ability to have their parents live safely, yet separately, in their homes.
TESTIMONIAL
Praise for Luxury Well Aging Design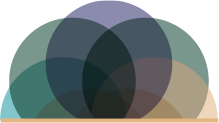 LEARN MORE ABOUT HOW WE CAN HELP YOU